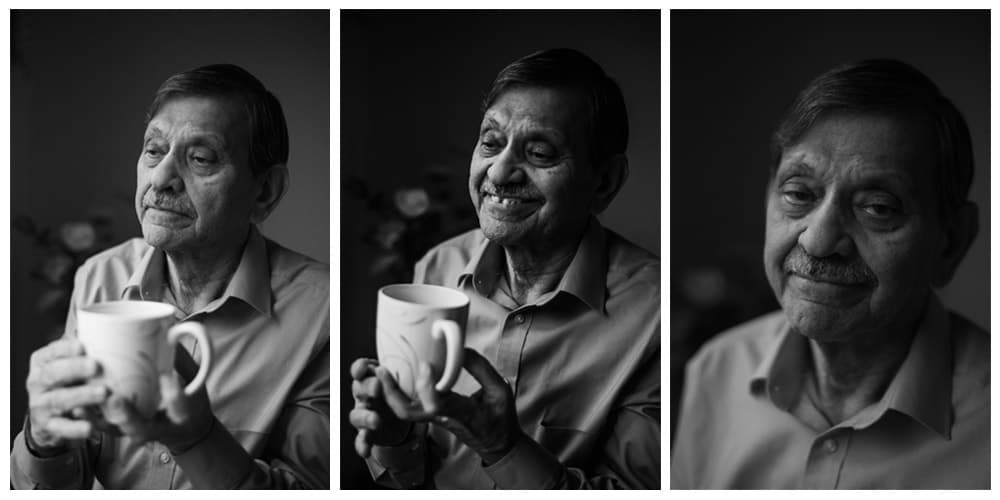 My sitters hear various versions of this instruction, repeated throughout our sessions. This is precisely what Vino heard when I asked him if I could photograph him. He replied that he would love to be photographed but that he was also worried, because he was camera-shy and not photogenic.
His reaction made me pause and think for a moment about all those people whom mainstream society considers "beautiful." He brought to mind people with symmetrical faces, well-defined cheekbones, strong jawlines and perfect TV smiles. I knew, in my heart, that there was more to "beauty" that those features, and more kinds of beauty as well. Shortly after I explained to Vino that — why and how — I personally found him especially worthy of being photographed; that and I would like to capture a few portraits of his beauty in a few short minutes, without stress.
Thankfully, Vino agreed, despite being camera-shy and still a bit nervous about his outfit and other worries flooding his mind.
I asked to shoot Vino at his home. I suggested he should wear his everyday clothes for the session, and do his usual day's activities, typical for the session's time.
Perhaps Vino was then able to "reveal himself" for my camera because he was — as usual — drinking his chai tea, in his own unique space, in his own unique way, with very minimal direction from me. He was then supremely photogenic and presented as uniquely beautiful. I feel that the resulting portraits show him well. To me, that embodied the essence of beauty and Vino's photo-genius.